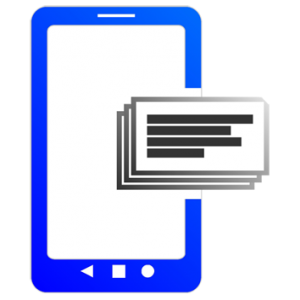 fastText
Fast  transfer of  business and  personal  information in several ways.
Optical Character Recognition.
Every day we need to share business and personal  information:  meeting new people we give our contacts,  for money transfer our bank account is required, automation control with SMS, vehicle technician needs your vehicle data, etc...
The app has a different language Optical Character Recognition (OCR).
OCR is the electronic conversion of images of typed, handwritten or printed text into computer-encoded text (for example the text on signs and billboards in a landscape photo) .
With fastText app you can store information in one place and forward it with  the selected method: email, SMS text message directly from the app or through other apps located on your device by choosing from the list .
Three steps
1. Storage of Information  which can suddenly be required  in one place. Your contact information, vehicle data, bank account number, company details, links to web pages, advertising messages, etc.  All this can be duplicated in different languages. Information you can scanning with OCR.
2. For quick dispatch by e-mail some server settings should be performed.
3. When you need to send an information, you should choose the sending method, select the receiver, and send it. It will take just several seconds !
fastText successfully replaces paper business cards.